We have the flexibility to provide low volume busbar orders all the way through high volume OEM busbar fabrication.  In addition to our flexibility with quantities we are also diverse in our fabrication and machining capabilities.  We've supplied bus that has been:
CNC milled
CNC turned
Punched on turret and Ehrt
Bent on press brakes or Ehrt
Waterjet cut
One of the first questions that arises with busbar is the plating requirement.  We offer busbar that is:
Pre-flash silver or tin
Post-plate silver or tin
---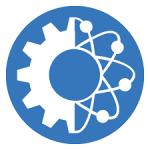 Engineering Tip: If you are OK with your plated busbar having exposed copper in the holes and the ends then specify "pre-flash" for the plating spec.  It's your most cost-effective option because the material arrives to us with the tin or silver already on it rather than having to send it out for a secondary plating operation. Questions?  Contact Us.
---

You may also be interested in:
Electrical Insulation– A lot of the electrical equipment with busbar also needs parts fabricated from electrical insulation.  Let us supply all of it to you. Learn More
Subassembly – Since we fabricate parts from insulation and busbar we can then take those components combined with the necessary hardware and provide a complete assembly. Learn More