Our impressive lineup of CNC mills and CNC lathes are ready to turn your drawing into a finished part. Big, small, thousands, prototypes- we've got you covered and you can have confidence that ISO 9001 quality is built into every part.
Max capacity 60" wide x 120" long x 10" thick
Typical tolerance +/- .005" but material and part configuration influence this
Multi-Pallet setups for efficient production quantities
Up to 4-axis machining
---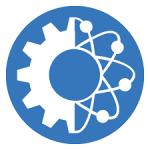 Engineering Tip: We know machining and we can keep you from adding unnecessary cost to your products. We've seen engineers apply unnecessarily tight tolerances, design features that are not "machineable" or any other requirements that drive manufacturing costs through the roof. Bounce your ideas off us every step of the way to make sure you're headed in the right direction.

You may also be interested in:
Waterjet cutting– if your part is flat it may be best-suited for a waterjet instead of a CNC machine. We can quote it both ways for you. Learn More
Subassembly– If your machined part is going into a larger assembly then it may be something we can assemble for you. Learn More