Our Flow waterjets are some of the best in the industry but it's our operators that set Metplas apart.  We have a combined 20+ years of waterjet cutting experience, providing critical parts to the nuclear industry, medical devices, electrical safety equipment and several other demanding applications.  Waterjets offer the following advantages:
Burr-free edge
No heat-affect zones
Minimal setup time
Tighter tolerances with thicker materials
Tight nesting of parts within sheets to minimize wasted material
Broad range of material cutting capability including plastics and high-hard alloys
We provide:
Max capacity 12ft long x 13ft wide
Dual-head hyperjet for efficient production quantities
Dynamic cutting heads eliminate edge taper
Typical tolerance +/- .010" but material and part configuration influence this
---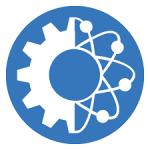 Engineering Tip: A couple of the biggest cost drivers in waterjet cutting are the tolerances and number of holes or cutouts.  Tolerance drives cost because the tighter the tolerance ,the slower we have to cut.  Each hole and cutout requires a piercing operation which takes additional time.
---

You may also be interested in:
Precision Machining– Sometimes we first cut out the basic shape of the part on the waterjet to maximize sheet yield and then put it on one of our CNC mills to finish the part. Learn More
Subassembly– If your machined part is going into a larger assembly then it may be something we can assemble for you. Learn More