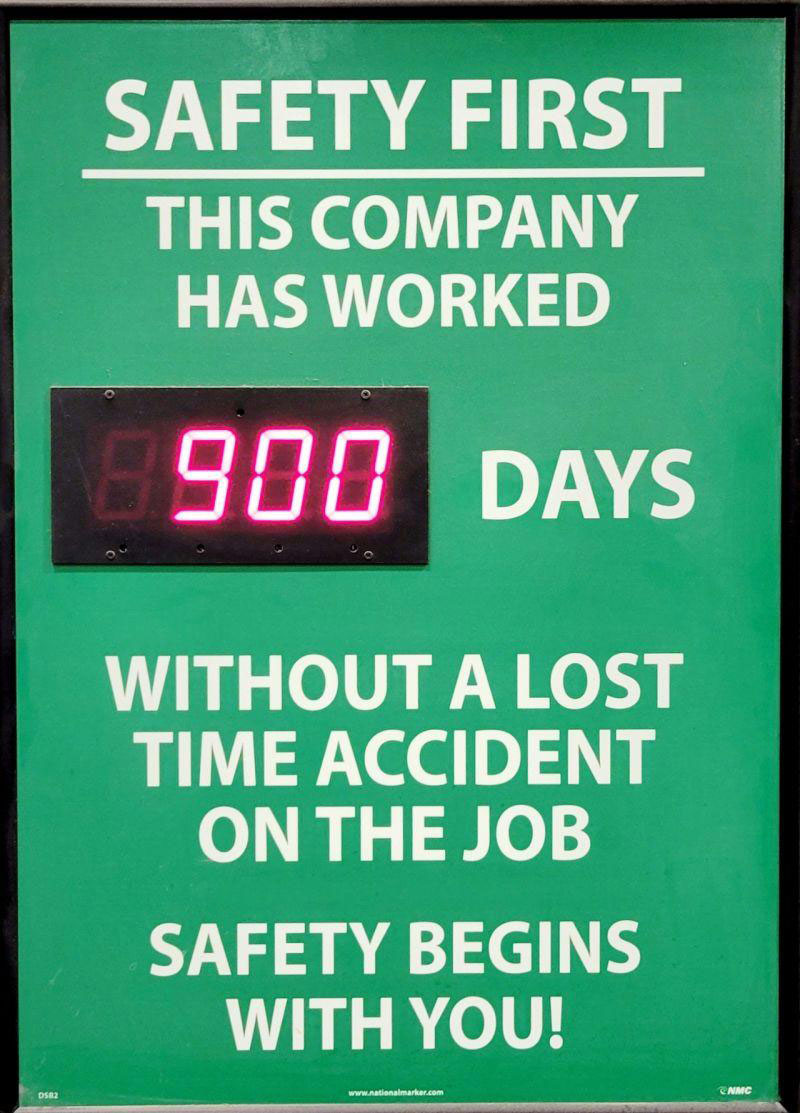 28 Sep

Emphasis on Safety Pays Off

On Sept 28 Metplas celebrated 900 consecutive days without a lost time accident. This is a fantastic achievement by the Safety Committee and all the employees that make safety a priority at MetPlas. By creating a safe work environment MetPlas employees can remain focused on providing quality and value to their customers.

Not to be taken for granted, the Safety Committee will continue to seek out improvements to safety by educating themselves and the rest of the employees on best practices. Training will continue internally and through outside consultants to ensure the safety program remains on the cutting edge.

If you appreciate a safe working environment and would like to join the MetPlas Team, please visit our Careers page to see our current job openings- click here.