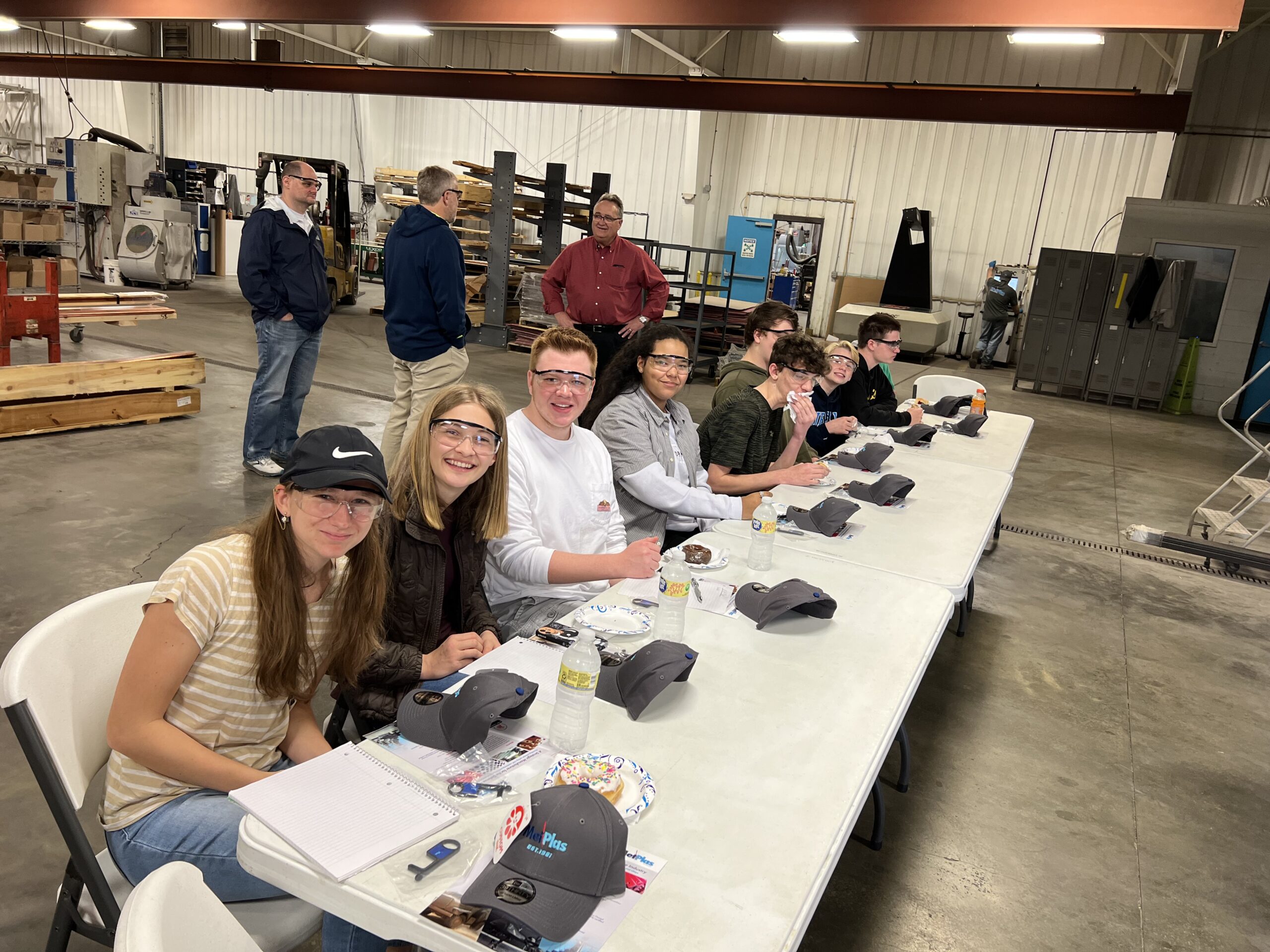 14 Apr

MetPlas Hosts Local High School Students in STEM Program

MetPlas Hosts Local High School Students in STEM Program

A group of ambitious students from Burrell High School visited MetPlas as part of a STEM program, "The Manufacturing Innovation Challenge" (MIC) power by Catalyst Connection.  As described on the Explore the New Manufacturing website,

 The Manufacturing Innovation Challenge (MIC) is our longest running STEM program. This program allows a group of students to go into a local manufacturing company as "outside consultants" in person or virtually and tackle a real-world problem provided by the company. Once the students have reached a solution to the company's real-world problem, they present their findings. This gives students and teachers a great, project-based learning experience while providing relevant real-world experience. https://explorenewmfg.org/activities/manufacturing-innovation-challenge/

The students spent the day learning about our business and sharing ideas for process improvements in various areas. 

Shaun Reddick, a teacher for 31 years and the STEM coordinator remarked, "The students were very surprised and intrigued by the variety, size and intricacies of all of the machines required to make what would seem to be a simple part.  They were also interested to learn all of the details that go into making a part for a company from start to finish.  They had no idea that there were so many quality controls that were in place to ensure that every part is perfect."

He went on to say about the program, "The students on the STEM team have been involved in many projects with many companies and enjoy the challenge of trying to solve a problem for a company.  Every project presents a unique challenge and this one certainly has the students working overtime!"

 

We are excited to see what kind of ideas these bright young students bring to the table!