This is a service we provide that truly sets us apart.  It is much easier for you to place an order for an assembly from one supplier rather than individual components from multiple suppliers.  The savings add up all the way from the ordering process to your manufacturing floor.  Fewer purchase orders, less inventory, reduced labor in your manufacturing process.
We have provided assemblies for medical devices, rail vehicles, electrical equipment, laboratory equipment and other applications where multiple components come together to complete a finished product.  Some highlights of our assembly capabilities include:
---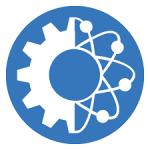 Engineering Tip:
Plastic and fiberglass materials are especially difficult to decide which style of insert is the most compatible with your material choice.  With so many options available we're happy to discuss with you what is available and what we've seen work best in our years of experience installing inserts into plastics.
---

You may also be interested in:
Precision Machining and Waterjet Cutting – Our diverse machining and fabrication capabilities are used to make the custom components that make up your assembly.
What separates Metplas from other companies offering precision machining services?
Real-Time Traceability- Driven by an advanced bar coding and scheduling system we know exactly where your order stands at any given time which allows us to meet delivery requirements and expedite when necessary.
Material Diversity- Thermoset plastics, thermoplastics, and soft metals.  Stop working with multiple suppliers just because they only work with certain materials.  Reduce PO's, supplier audits, quality issues and all your other supplier management responsibilities and get your machined plastic parts and machined metal parts from the same supplier.